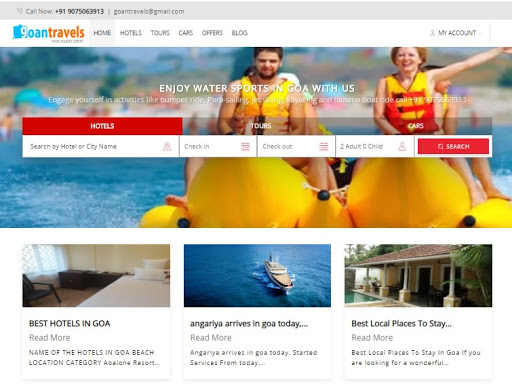 Being local we know Goa better and We have Plans for you.
Over the past 13 years, we have earned a reputation as the Goa's preferred Tour operator. As you read the testimonials in this Website, you will see why thousands of travellers choose Goan Travels again and again.
As a family business, we are constantly improving, evolving and refining our services to meet our passengers' specific needs. This year we are proud to offer new tours to Goa as well as introducing many enhancements to our existing tours and services.
Contact us 24 hours a day, 7 days a week and allow us to help you find, that perfect dream holiday for you and your loved ones.
We hope that you enjoy browsing through our brochure and we look forward to welcoming you to the Goa Travels Holiday experience.