In today's digital age, having a website for your business is essential. A well-designed website can help you establish a strong online presence, showcase your products or services, and attract potential customers. If you're looking for web design services in Goa, Ayden Technologies is a top choice.
Ayden Technologies is a leading web design company in Goa that offers a range of web design services, including custom web design, e-commerce web design, responsive web design, and more. Here are some reasons why you should choose Ayden Technologies for your web design needs:
Experience: Ayden Technologies has years of experience in designing and developing websites for businesses in Goa and beyond. They have a team of experienced designers and developers who are well-versed in the latest web design trends and technologies.
Custom Designs: Ayden Technologies specializes in creating custom website designs that are tailored to each client's unique needs and preferences. They work closely with clients to understand their business goals and create a website that reflects their brand and vision.
User-Friendly Websites: Ayden Technologies designs websites with a focus on user experience. They create websites that are easy to navigate, visually appealing, and optimized for performance and speed.
Competitive Pricing: Ayden Technologies offers competitive pricing on all their web design services, making it an affordable option for businesses of all sizes.
Exceptional Customer Service: Ayden Technologies provides exceptional customer service, from the initial consultation to post-launch support. They are always available to answer questions, provide updates, and make changes as needed.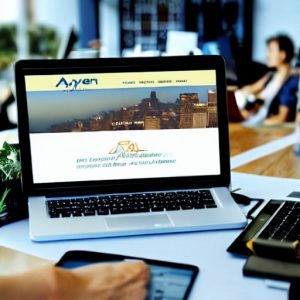 In conclusion, if you're looking for web design services in Goa, Ayden Technologies is a top choice. With years of experience, custom designs, user-friendly websites, competitive pricing, and exceptional customer service, Ayden Technologies has everything you need to create a successful online presence for your business. To learn more, visit their website at www.aydentechnologies.com or schedule a consultation today.